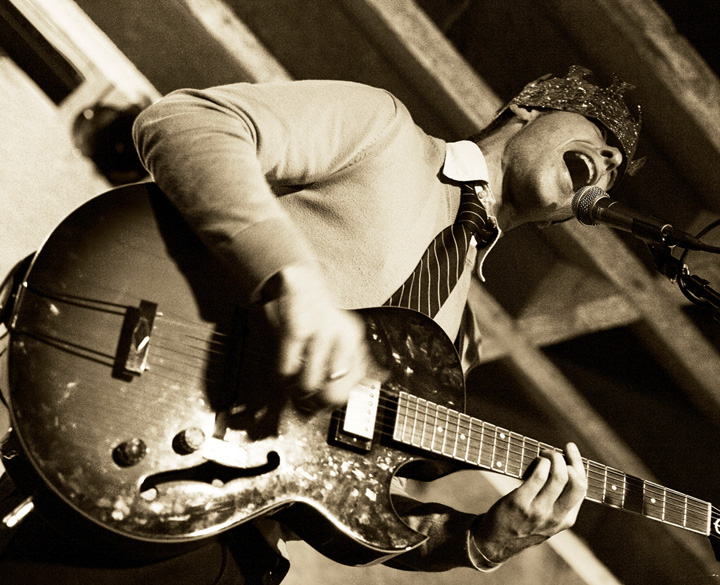 aan
Bucolic Distortion. A lover's Indian Burn. An Arctic Sun Tan. Aan's music is both mordant and gorgeous. It is the product of a boy's lust for companionship, isolated in the rural confines of a backwards Continental Divide. Aan is the music of someone whose love of love is ever apparent, but whose fear of it is just as strong. What comes from that love and fear is something original, modern, and brutally honest.
Aan's Portland, Oregon home has been the band's sonic forum since the fall of 2006, when songwriter Bud Wilson first started recording under the bedroom moniker "Amor Ad Nauseum". As the songs tightened and enriched, it was necessary for the outfit to expand in number. Finally in 2008 it was realized and Aan was a three piece, incorporating layers of instrumentation and embracing modern mediums.
The trio shares duties on myriad music makers; Texas transplants Reese Lawhon and Mica Rapstien take turns drumming, plucking and picking. Between the swells and low-end synthetic bursts, rich vocal harmonies abound between the boys, queuing likenesses to certain animal- based modern avant-pop groups. Somewhere in this mix of maligned sexual impulse and unrestrained infatuation there is love and vulnerability. The songs speak because the silence says too much.
2010 finds Aan on the cusp of their first official release with local artist collective label "Infinite Front", home to releases by some of Portland's finest creative luminaries; Castanets, Dragging an Ox Through Water, Ghost to Falco, Ah Holly Fam'ly, Ohioan and many more to come. It looks to be a busy year, with tours planned throughout the West Coast of the United States, and another release before year's end.