Test pressings for the new LP, EMPTY / EVERY MT are in the mail.
Sneak peaks over at the bandcamp page.
For now you can read these kind words by our friend and rebel author Adam Gnade.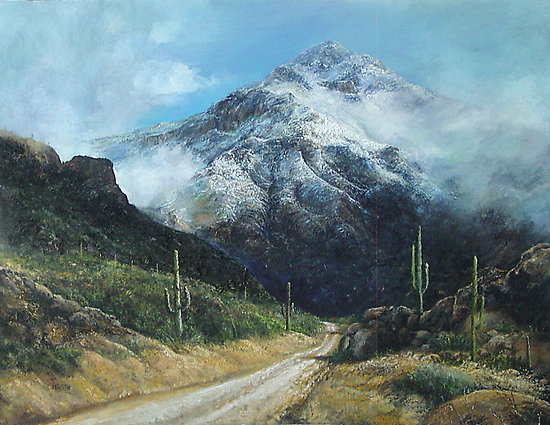 ————————————
OHIOAN
EMPTY / EVERY MT
America was built on blood and hunger and dissent. On greed and evasive action. This has been a theme repeated across the landscape of this country's short history—endless, slogging, grotesque variations from the first day of colonization to statehood to whatever time it is as you're reading this, and each generation takes its turn at protesting that narrative. In a time of fracking, strip-mining, and murderous cops, American folk and country music has been largely devoid of protest. Decades after Dylan both deepened and destroyed folk music, the genre seems trapped in amber once again, a feedback loop of trains and whiskey and old-timey heartache. While folk music is dusting off its fedoras and waxing its 'stache, country finds itself lurching awkwardly into a future of third-eye-blind party jams—beers by the lake, $1,500 Luchese boots, romancing farm equipment. With notable exceptions (see Sturgill's essential "Voices"), both genres seem bound and determined to speak no evil.
Ohioan's new album, EMPTY / EVERY MT, is a record of protest songs but this is nothing like protest music you've heard before. This is a new form of country music. It's Appalachian mountain music mashed-up with African desert music played by a dude raised in the shadow of Appalachia who now lives in the desert. (Read that twice if you need to; it's important to the story.) American music has always been about the dialog between cultures and the place where they overlap. Like any ecosystem, evolution and diversity are paramount.
EMPTY / EVERY MT is an album about the "Appalachian Desert," a concept created by Ohioan band-leader Ryne Warner. He posits that one day mountaintop removal and mining will level the forests of Appalachia, turning once lush land into an arid desert-scape not unlike parts of the American West and North Africa. The music here was made using the sounds associated with those places–banjo, dobro, jaw harp, dulcimer, African scales, the electric guitar, modal tunings. The result is an image of Warner's Appalachian Desert rendered in sound.
The songs on EMPTY / EVERY MT (read "mountain") are about strip mining, fear, new wastelands, police control, about kids drinking poison water, about uranium, and the death of the land. It's a record that says wake the fuck up, we are destroying the earth which means we are destroying everything.
Musically, EMPTY / EVERY MT is a banjo-lead pulsating trance, a full-band record that moves confident through six tracks (more like movements of music, but that sounds snooty as hell, and we're talking about country music here, so no). Warner has been eyes-deep in the creation of this hybrid form for the past few years.
That's where we are now. Here's where it started: Warner was raised near coal country in rural Ohio; hunting, fishing, drinking from streams, experiencing a life that sounds like a downright throwback these days. It was here in the deep woods and among the burial mounds that Warner learned what it was to be wild but also to have that trust for land, for a natural community, to feel a part of this system that works for itself. Then everything changed. The family broke apart. The land was sold and became a Christmas tree farm with a Wal-Mart looming above it. America. Fuck yeah.
"That idealistic past … there's no going back to it. Specifically, there is no bringing back mountaintops that are removed, no repopulating species or cultures that are made extinct. No control+Z undo option here."
After leaving Ohio, Warner worked odd jobs, traveled on foot, recorded friends' albums on cassette tapes, founded the collective label Infinite Front, and played in groups like Castanets and Ghost to Falco. He toured. (He toured like a man possessed, endlessly crisscrossing the highways and byways of his country, cutting his teeth in sticky-floor honky-tonks, punk clubs, and barrooms across the vast continent.) He fell in love a lot. Washed dishes. Did construction. He studied fingerpicking with the brilliant Americana guitarist Marisa Anderson and learned a lot about a lot from Jef Brown of the Evolutionary Jass Band and Jackie-O Motherfucker. But it wasn't until his move to the desert that Ohioan's new voice began to emerge. Having relocated to southern Arizona, he saw remnants of the copper industry everywhere. In a land where water is already a precious element, springs and wells were going dry as the water-table was drained for the slurries. It was during this early time in the desert, as he began to see the tragic similarity between lands, that the Appalachian/African hybrid (and the story behind the lyrics) was born.
But EMPTY / EVERY MT is no solo effort: along with a crew of local Tucsonans, it features the legendary pedal steel of Susan Alcorn, the jaw-harp of visual artist Arrington de Dionyso, and the much-beloved voice of Tara Jane O'Neil. Portions were recorded at campgrounds, inside a mine near the Tohono O'odham reservation, and in a cave out in Organ Pipe National Monument, a unique expanse of cactus and mountains recently reopened after narcos killed U.S. Park Ranger Kristopher Eggle. All of the band tracking was done live, next to the train tracks in an old adobe compound that used to be an anarchist infoshop and before that a slaughterhouse. Recorded live to 2″ 16-track tape, the songs were honed playing out at Keeylocko, a semi-lawless outpost run by Ed Keeylocko, a notorious local character and black cowboy who, when faced with racist idiots who wouldn't buy his cattle, just up and built his own town.
The 41-minute record begins with a sparse banjo line, wiry and lone and laid bare. It's an American sound and it brings with it a panoramic backlog of imagery; it has the feel of sitting in the passenger seat of a shitty old pickup as it passes over the river bridge, out through green rolling farmland, then up in to the hills, further, further up, past mountain streams, the trees reaching up and blocking out the sunlight which comes through in slanted rays—the road tiger-striped with sun-—and then the band kicks in, propulsive, droning, cinematic. The track shifts into an African rhythm, with the banjo playing Appalachian scales on top, but cycling and looping. It is the rawest song of the record. Like the rest of the album, "Bad Altitude" feels like a documented performance in the manner of Neil Young's Rust Never Sleeps, a live album with studio overdubs, all flaws and snarls of feedback and fissures intact.
"all I need is two canteens / and mountain peaks / working / on my brain / with a slow / scrub." 
It's a song about communing with the mountains, about the therapeutic nature of staring out across the vastness. But this is no hippy-dippy-accentuation-of-positivity or denial-of-the-evils trip. It is about climbing that mountain only to see the rest are gone. The electric guitars and banjo are mean, sharp. It's a rhythmic, churning, sensual song, a visceral slab of resistance and ascent. At nearly eight minutes "Bad Altitude" is a fine example of Warner's desert/mountain hybrid sound.
Then comes the sound of car keys and crushed aluminum and we're into "Pissing at Will," a building, driving epic about the policing of the body—and fuck that—inspired by the Baltimore uprisings of 2015. Like a lot of Warner's recent work, this is a fight song, and it delivers one of the best lines on the record,
"so stay true human / don't stray / keep moving / disallow to swine." 
It's the kind of lyric you write on your arm or on your school binder to help you hang on in those dark and sick-gnawing moments when all your hope is crashing and you need something to hold onto.
The song starts stripped-down and raw, the drums churning circular patterns low in the mix behind the guitar, before being slowly taken over by synths while the beat morphs into some kind of cyborg methlab EDM groove. Somehow it's all still very human, damaged even. "I wanted this song to limp a little, to have a black eye, to get knocked down but get back up, like a stubborn boxer, or an insurgent resisting interrogation."
"they come for you / eventually / gloved pigs / endlessly / reaching into your ass"
It ends with a desperate and mournful dobro, fading out, allowing the next song to begin as a tapestry of lap steel wandering together with bass and guitar; like a lot of Ohioan's early noise and folk experimentations, it's a free and derailed piece of music, blowing around like an old beer can and changing direction like wind before a thunderstorm, but it's not without purpose or path. The storm doesn't come; instead, the clouds part and it's a hazy, early morning. Thus begins "Like Survival Like."
With standard chord changes and a repeated vocal melody this is the most traditional song on the record. This is something Warner has always done well on past records (see Balls Deep in Babylon)—a classic country song that feels like it could've been covered by Jerry Jeff Walker 30 years ago.
"blind / like survival / like a mothers love / for an ugly child"
"I left it in the lineup for contrast, almost as incidental music. Like film, there's the score with all the orchestra and the foley design throughout and then there's the scene where someone is driving around listening to the radio."
The second half of EMPTY / EVERY MT is a 3-part suite, beginning with "Workmans Comp." First, a fiddle—beautiful and plaintive and solitary—before the band bears down on the arrangement. From that fiddle on in to the clawhammer sway, the pentatonic melody and miner's prayer, it is nearly a traditional high-lonesome tune in the vein of "Omie Wise"—if you made two Ringos bash reggaeton beats while giving James Burton only one note to play. It's hypnotic, mesmeric—the rare type of song that takes American roots music a step further. And the point here is to evolve, right? To take what's old, combine it with what you love, and move the craft forward.
In keeping with the traditional nod of the music, the lyrics acknowledge the linage of work songs in mountain music, but dressed up in new 10-dollar words to describe the same old existential dread.
"tired of temporal loss / my time aint much / but its enough
the boss aint always right / but he's always the boss"
And then the music crashes into a pit of squeals and shrieks, the sound of a coal mine collapsing, trapping and killing the worker inside. When they bury his pine box, held together with duct tape, it's purely symbolic: his body was never found.
"then trim my casket / with alabama chrome / and paint my shades / with Rust-Oleum"
The harsh tones simmer then end with an abrupt edit: the sound of a tape machine starting up mid-take, into "Birth Control," the middle section of the suite.
"First light /down from the mountain / switchback, aspen to pine / past cacti and stone / salt cedar and stone / smoke / open pit / of the mine."
The words unfurl and focus on the effects of refineries on children, illegally placed next to schools and homes, poisoning the drinking fountains.
"gored earth and old ore / upstream from the school / and the dull, looming / flap of Old Glory"
Sonically, this is probably the song most likely to win over your psyche-loving Deadhead friends: the guitar notes flick up like a fishhook, span out with a serpent's wave, snarl tight and Eastern, and breathe out sunrays of psilocybin. If you wanted to shoot a remake of Easy Rider with a heavy, patient-plotting dark Americana track that both references "Born to be Wild" and beats "The End" at its own game you've got ragged gold glory here.
The final track on EMPTY / EVERY MT is "Whats Not Blood," a quiet, restrained duet with Tara Jane O'Neil—quiet, yes, but lyrically heartbreaking, as Susan Alcorn's lovely pedal steel moves around (and over and through) the song like water around (and over and through) stone while Warner paraphrases Oppenheimer,
"young bones, brittle / bend to my whim / death, I am become / destroyer of worlds / all sons of bitches, now / let it be sung again,"
These words are followed by him and O'Neil coo-ing sweetly together, driving home the meanness of the message with their warmth and calm together. You can see them face to face in front of the mic, eyes closed, locked-in but never rigid.
"Whats Not Blood" ends heavy. Heavy and real. A stand has been made but maybe it's too late,
"let it be said / I stood against / I did what I thought I could / though I hid my face / raised my voice too late / knowing only words / not language / not blood."
The track is a gentle but devastating end to a tumultuous piece of music, a record full of beautiful resistance and wild defiance, painful ache and half-hidden pep-talks. EMPTY / EVERY MT is protest music in the way Woody Guthrie was protest music. You could go as far as to say this is the kind of record Woody might've written about the shit-awfulness of the times if he were alive and young today. But this sounds nothing like Guthrie's music. What it sounds like is coming up rural and punkrock with red-hot indignation, years of making a plan and the struggle of breathing life into its form. It is living music, forward motion and evolution, progress and communication. It sounds like clean rivers and indomitable mountains, poisoned waters and gutted peaks. It is a record that sounds like burial mounds, family land, time spent in bands and endless tours, and nights out in the desert playing as a bar band. It sounds like now and it sounds like the end of an empire and it sounds like the terror of knowing what the world is about. EMPTY / EVERY MT is America, the bloody. America, the hungry. But here in the midst of cruelness and toxicity, we find the urgent sound of two ideas coming together, an embrace or a handshake rather than a clash. It sounds like America in its darkness and it sounds like America in its light.
-Adam Gnade, somewhere in Kansas